Toshiko Oka & Megumi Nakamura's "White Night"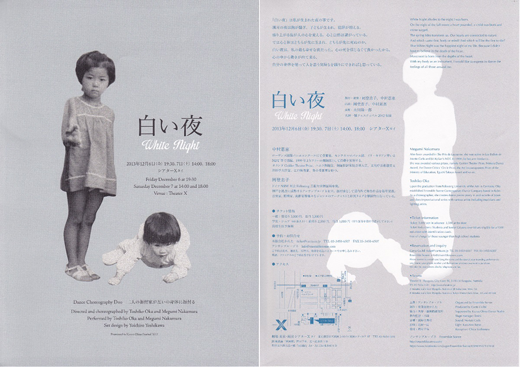 Movement emerges from my heart. I eager to dance what I feel for others with my own body. "White Night" is the night when I was born.

Date
Friday December 6 at 19:30, Saturday December 7 at 14:00 and 18:00
Venue
Theater X (Ryogoku City Core 1F, 2-10-14 Ryogoku, Sumida, Tokyo)
Ticket
3,000 yen in advance; 3,500 yen at the door; 500 yen reduction for students and senior citizens over 60

Contact

Canta Co. Ltd: ticket@canta.co.jp tel/fax 03-3450-6507
Ensemble Sonne:info@ensemblesonne.com
Please reserve by e-mail specifying the date and time of your intending performance, your name, your phone number and the number of ticket. Also we take the reservations by telephone and fax.

Organizedy by Ensemble Sonne
Produced by Canta Co.ltd
Supported by Kazuo Ohno Dance Studio
Set design by Yoichiro Yoshikawa
Stage manager: Roshi
Sound: Noriaki Coda
Light: Kazuhiro Ikeno
Reception: Chica Kashimura

Link:
Ensemble Sonne:http://ensemblesonne.com/
Megumi Nakamura×Toshiko Oka Dance Exchange Project:https://www.facebook.com/SonneSanga

In memory of KAZUO OHNO 2013

Keep on dancing!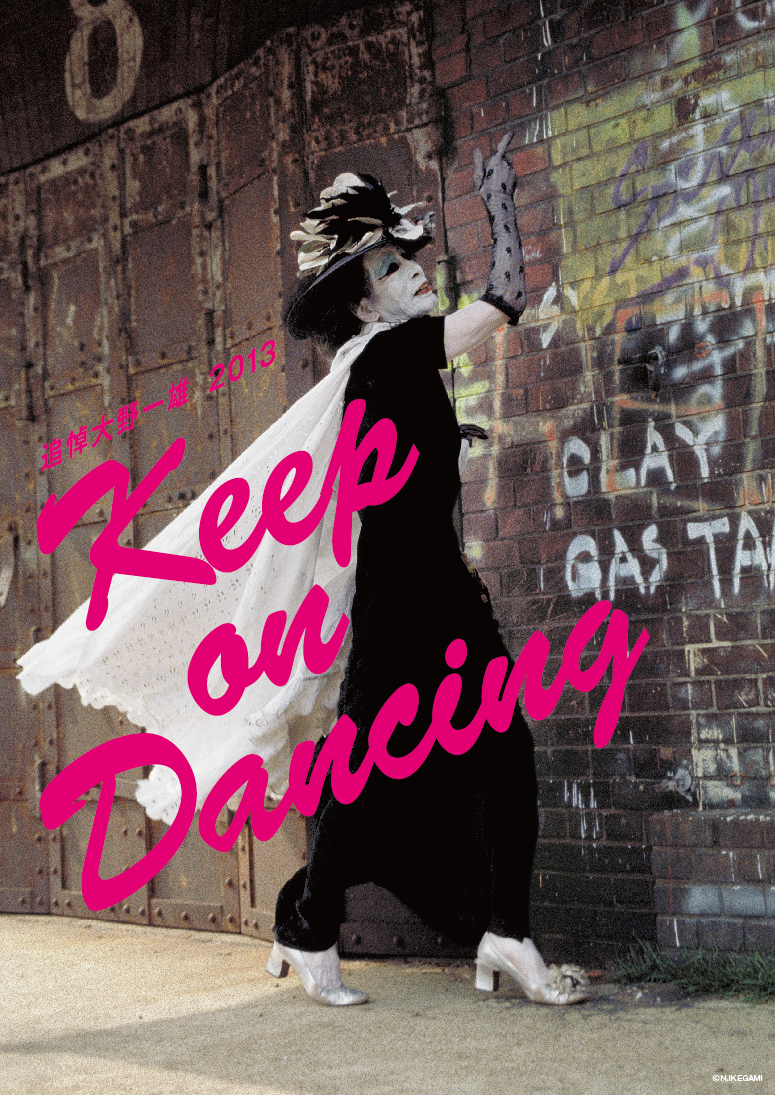 Date
Saturday 1 June - Friday 7 June, 2013
Time
20:30 -
Venue
POLEPOLE HIGASHINAKANO
Access
4-4-1 Higashinakano, Nakano-ku, Tokyo
Ticket
General Public 1,200 yen Students 1,000 yen
Senior(over 60)1,000 yen
Repeat customers 1,000 yen ※Kindly show your ticket stubs
Info
03-3371-0088

organized by

POLEPOLE HIGASHINAKANO

Know More

http://www.mmjp.or.jp/pole2/