Yoshito Ohno's Lecture-demonstration
Hello, Rabbit, what do you see?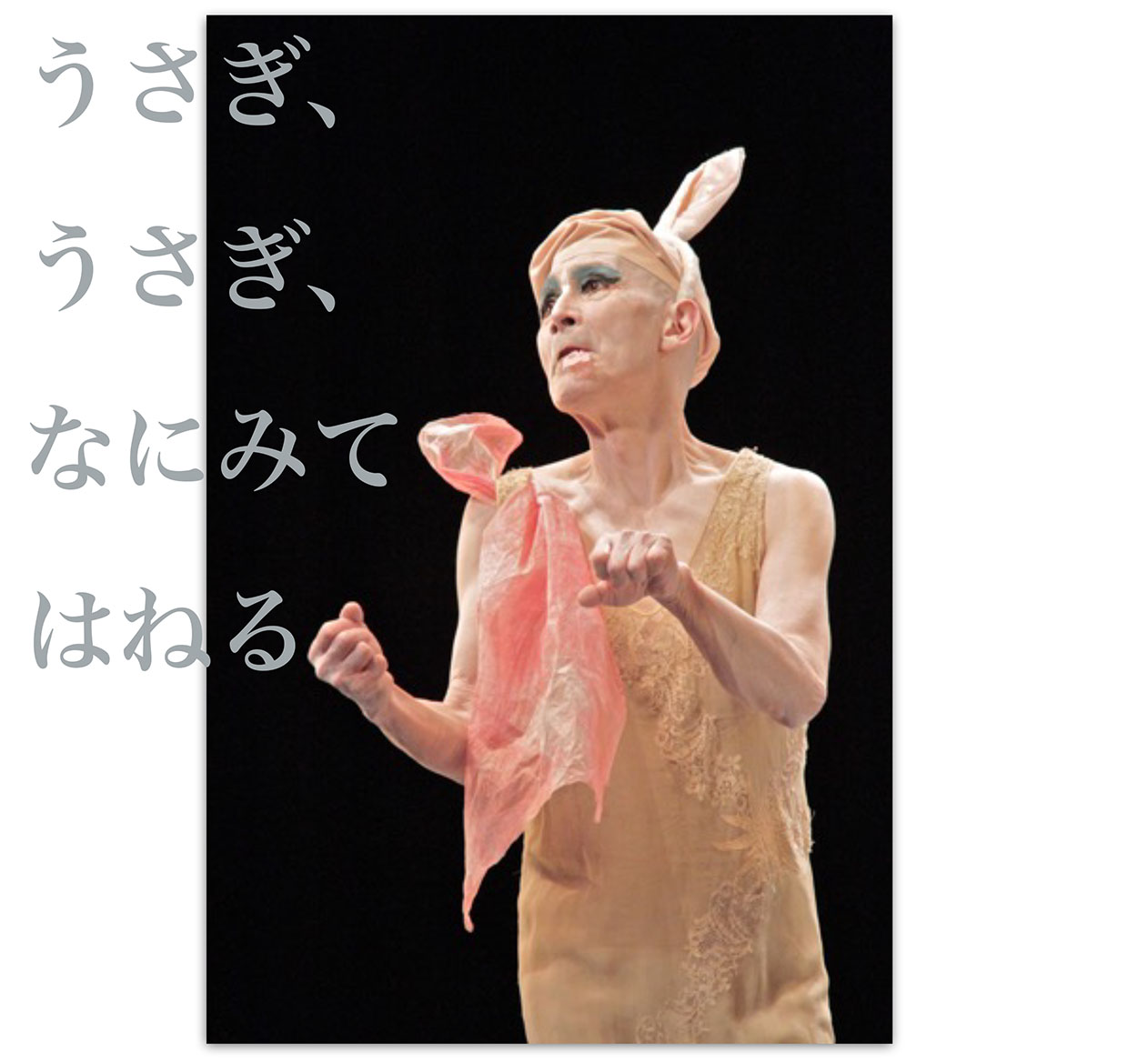 Yoshito Ohno will give a lecture-demonstration in Tottori. From his experiences spending time with two butoh founders, Tatsumi Hijikata & Kazuo Ohno, he will talk about the history of butoh and dance its present. In the first section, Eikoh Hosoe's experimental film "The Navel and the A-Bomb (1960)" and excerpts from Tatsumi Hijikata's "Hoso-tan (Story of Smallpox)" and Kazuo Ohno's "Admiring La Argentina" will be screened along with Yoshito Ohno's talk. In the second section, a piece created by students of Tottori University with Yoshito will be presented as well as his own dances.
Organized by
Yoshito Ohno's Lecture-demonstration Executive Committee
Supported by
Tottori University Art Center
Cooperated by
Canta Co.Ltd., Dance Archive Network(NPO), Butoh Laboratory,Japan (NPO)
Contact & reservation
Kino's Office at Tottori University Art Center
tel: 0857-31-5130/saiko@rs.tottori-u.ac.jp