Keio University's welcome event for the newly enrolled students in 2015


Yoshito Ohno Butoh Performance


"Flower and Bird / Inside and Outside"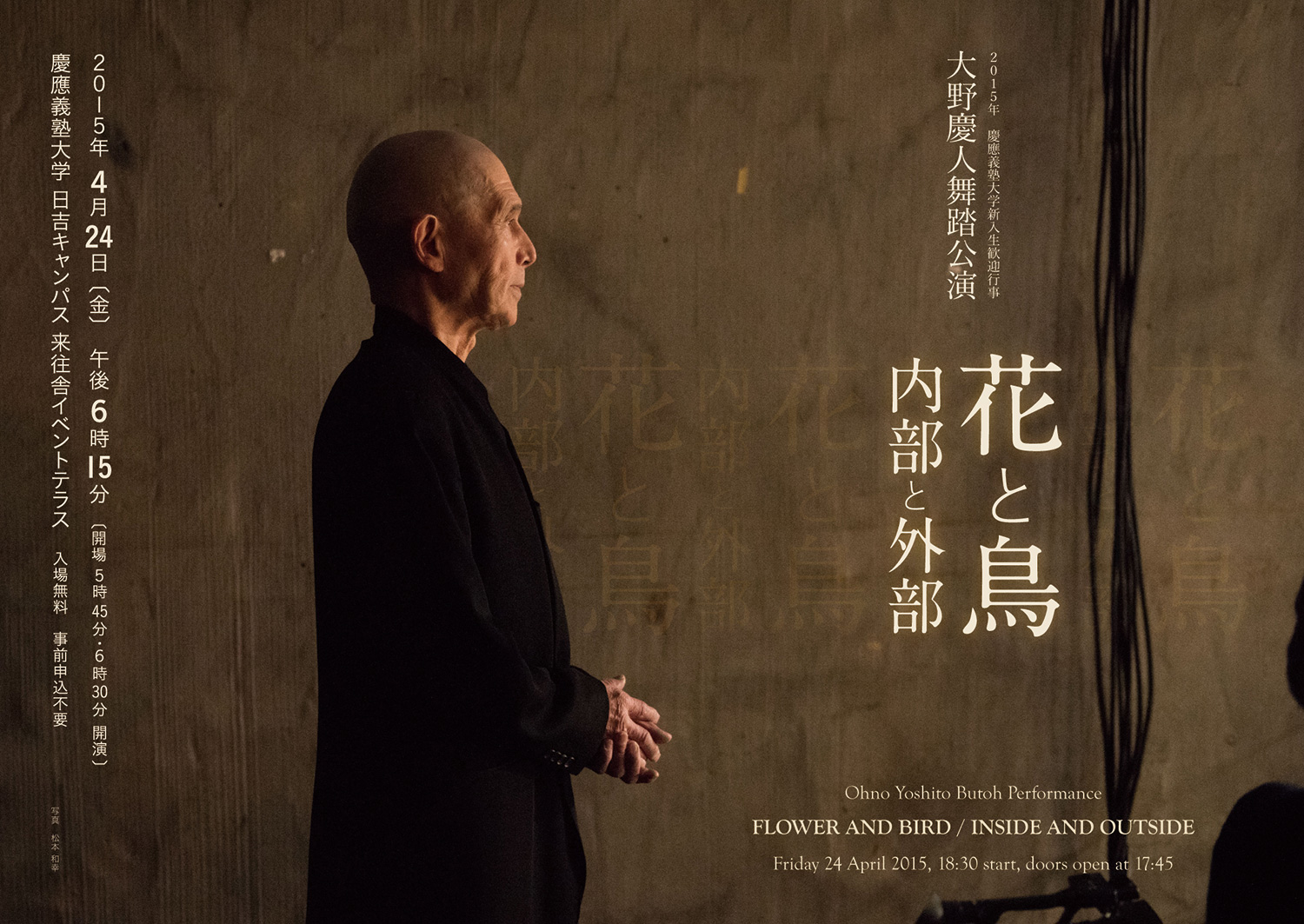 Keio University has welcomed newly enrolled students with inspirational various events. Kazuo Ohno and Yoshito Ohno were invited every year from 1994 to 2000 to give performances, lectures, film screenings and workshops. This year, thanks to Keio Research Center for Liberal Arts' Hiyoshi Art and Performance Project (HAPP) and Keio Univertisy Art Center, Yoshito Ohno's performance is realized.
Date
Friday 24th, April 2015. The event starts around 18:15
(Doors open at 17:45 and the performance will begin around 18:30)
Venue
Rraiosha at Hiyoshi Campus of Keio University
(4-1-1 Hiyoshi, Kohoku-ku, Yokohama)
Fee
Admission Free. No booking required. Open to everyone.
Organized by
Keio Research Center for Liberal Arts' Hiyoshi Art and Performance Project (HAPP), Keio Univertisy Art Center
Cooperated by
Kazuo Ohno Dance Studio, Canta Co.Ltd, NPO Butoh Sozo Shigen, Portofolio BUTOH, Keio University's Research Institute for Digital Media and Content
Contact
Keio Art Center tel: 03-5427-1621
ac-butoh@adst.keio.ac.jp
Link
http://happ.hc.keio.ac.jp/
→Flyer Downroad