BankARTschool January-March, 2015
Yoshito Ohno's Butoh Workshop "Butoh at the turning point"(8 lessons in all)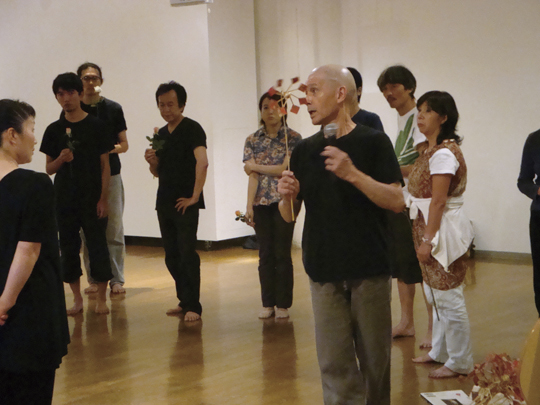 Dacne is created in a certain time and a certain curcumstance. Butoh was born in Japanese 60's and it is apparent that the social situation has been changed. Without feeling the current world situation, you can't take another step. Or can you? Yoshito Ohno will share what he has learned from Tatsumi Hijikata and Kazuo Ohno and search for the contemporary Butoh with you in this transitional period.
Date
Every Thursday from January 8th to February 26th (7:30p.m~9:30p.m.)
Venue
BankART Studio NYK(3-9 Kaigandori, Naka-ku, Yokohama)
Admission fee
15,000yen for 8 lessons (It is required to take all lessons)
※Those who hasn't enrolled BankARTSchool before need to pay 3,000 yen to enroll.
Organized by
BankART1929
Contact
BankARTSchool Office school@bankart1929.com
TEL 045-663-2812 FAX 045-663-2813
BankART's website
http://www.bankart1929.com/
Flyer (only in Japanese)
http://www.bankart1929.com/news/pdf/school2014n_1_3.pdf